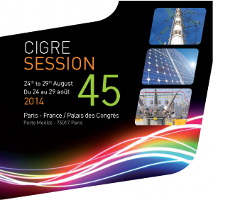 This summer, NetCeler presented a range of monitoring solutions at the Cigré exhibition in Paris.
The attendance of CIGRE PARIS 2014 topped 8499 trade attendees from 84 countries, including 3300 delegates. We were happy to welcome many participants on our booth, together with Siemens, and to demonstrate applications for
fast, automated fault location,

post mortem disturbance analysis,

assistance to conditional maintenance.
Publié le 10 octobre 2014