Remote operation of car parks
Many professionals in the car park sector consider the quality of customers service to be their priority. These players, who include national and international operators, municipal authorities or semi-public companies, stations and airports, major corporations or private operators, endeavour to reach targets in terms of:
safety of property and persons,

compliance with regulations,

optimisation of resources.
In use for more than 15 years in the car park sector, IVPark is the solution to optimise operating costs, improve quality of service and meet regulatory obligations.
IVPark plays a central role in organisations to:
Offer better service to customers while at the same time optimising operating costs,

Improve employee performance in car parks,

Professionalize customer service via specialised staff,

Optimise staff presence, , particularly in off-peak periods,

Define objectives and measure the quality of service in call handling,

Meet regulatory requirements:: air quality, fire safety, safety commissions.
IVPark offers the following functions:
Remote operation: answering intercom calls with viewing of customers and remote control of equipment whatever the systems which exist in the car park,

Critical alarms management: real-time monitoring of PMS alarms and critical alarms (fire, carbon monoxide, flooding, intrusion, etc.),

Remote video surveillance: verification/confirmation and video wall (quick checking of all the cameras in a car park in the event of an alarm),

Radio link: radio communication with personnel equipped with walkie-talkies,

Traceability: recording of all alarms and operators actions in a database,

Contextual information sheet: for each car park operated (opening hours, prices, telephone numbers),

Control center monitoring: production of performance indicators (telephone answering time, length of calls, failure rates, etc.) with dashboard and reports accessible securely on the Internet,

SCADA: supervision of the technical equipments of a car park, including in particular lighting control and monitoring of energy and water consumption.
For optimum use:
Operation of a car park can be outsourced to a service provider equipped with an IVPark control unit ;

Quick installation is possible using a « pre-wired rack » version.

IVPark is ergonomically designed to meet the requirements of remote operation of one to tens of car parks in a simple and intuitive way. Its absence of a central point and its mobile control stations make it adaptable and highly responsive. Its flexible architecture offers an optimum answer to car park timetable requirements (day, night, weekends, bank holidays) and location requirements (national, regional or town-based operation).
Assistance in all stages of the project
Because each car park is unique, IVPark can be customised to meet the specific requirements of projects and their changes over time. NetCeler provides for the engineering, project management, installation, qualification and maintenance work. This assistance guarantees a durable installation which is essential for quality remote operation.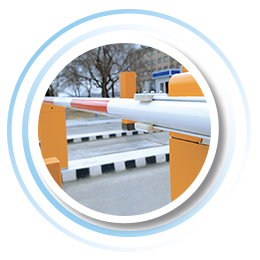 Customer call or security alarm


The operator views all elements relating to the call or alarm

Remote or local intervention, depending on the problem noted

The incident is handled with full tracking which can be consulted later